NRG
This Fortune 200 energy company wanted to transform their marketing and brand to be both contemporary and forward-thinking
Concepting, directing, and working with the design and copy team to create partnership case studies.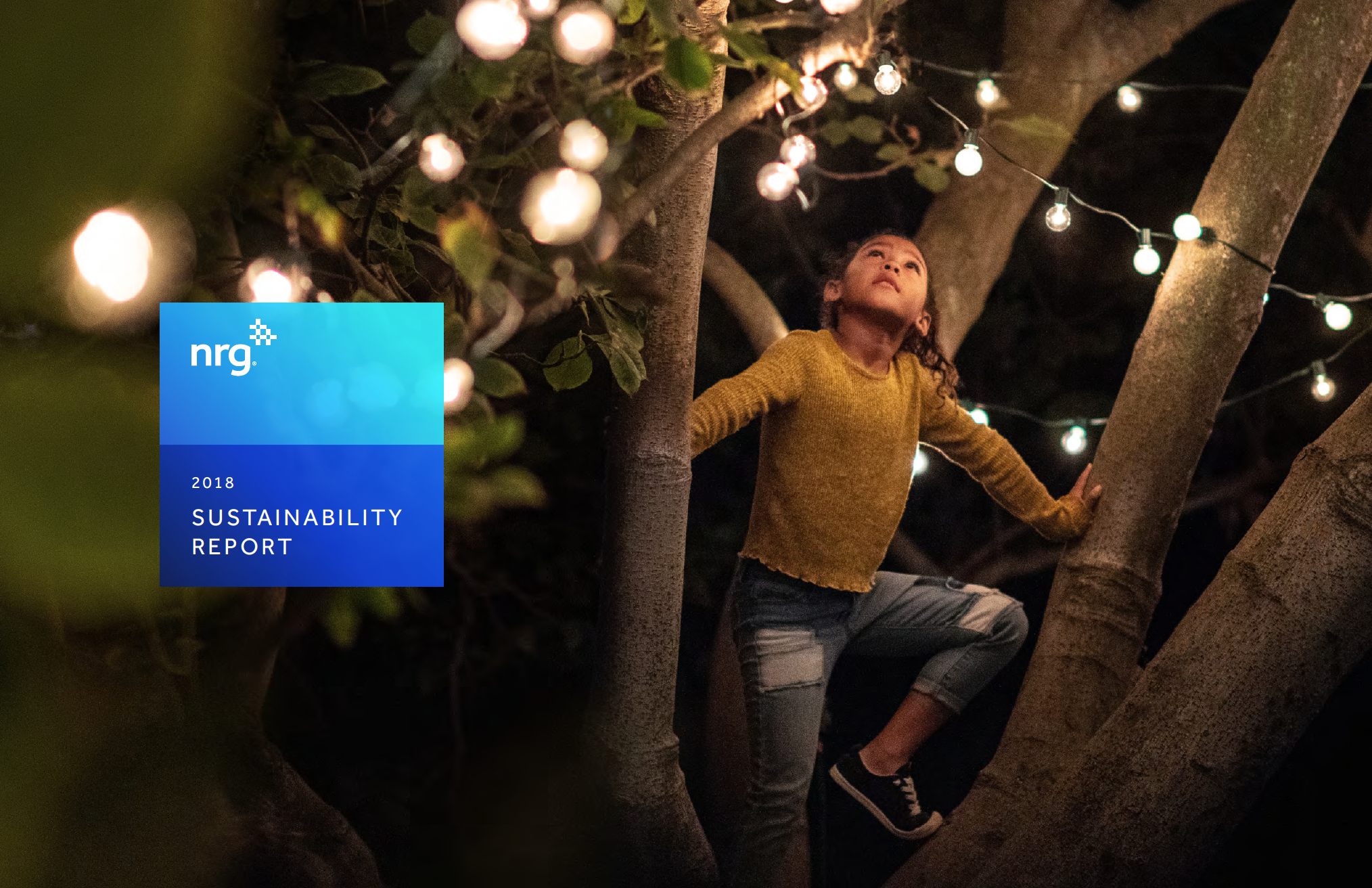 2018 Sustainability Report
With annual GHG emissions reporting and forecasting on future sustainability initiatives, the 2018 Sustainability Report served as NRG's benchmark for annual sustainability goals.
Additionally, the 2018 Sustainability Report was awarded by GDUSA Inhouse Design Awards.
CD: Caitlin Greenwood
AD: Mark Hayes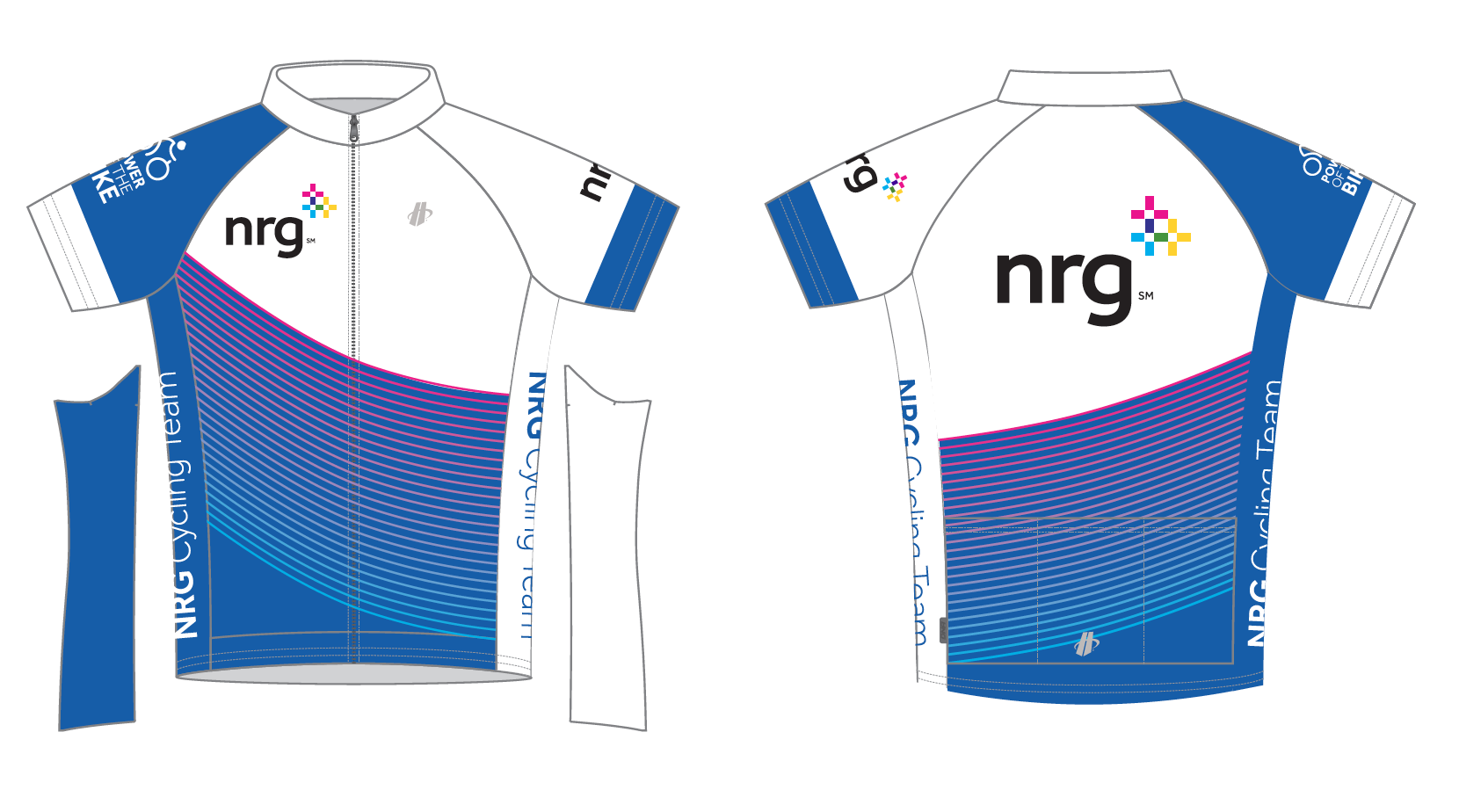 NRG embarked on a corporate brand relaunch in early 2019, which included assets that would be used company-wide. Spearheading that initiative, our team updated corporate brand collateral such as digital templates, event attire, stationary, and internal systems needed to be refreshed to fit the new look and feel. Shown are the updated MS 150 bike jersey for the cycling team.
CD: Caitlin Greenwood
Designer: Bonnie Mack
Sysco + Renewable Select Close of Delivery Event
To celebrate the close of delivery event with a customer, the NRG creative services team created a video, highlighting the product's features and sustainability incentives for the customer.
CD: Caitlin Greenwood
AD: Mark Hayes, Franklin Gonzalez